Our Impact
The Vermont Women's Fund has invested more than $3.8 million since 2020 to support the advancement, self-sufficiency, and economic and social equality of Vermont's women and girls.
When women are afforded equality and opportunity, their economic achievements at both individual and community levels are striking. Research shows that 90 percent of a woman's income goes directly back into the community. When women hold assets or gain income, the money is more likely spent on nutrition, medicine, and housing, having a much wider impact on families and children.
Power in Collaboration
With our partners, we have launched two powerful initiatives. This Way UP is an initiative to identify women-owned businesses and women leaders all across Vermont. Change The Story aligns policy, program and philanthropy to significantly improve women's economic status in Vermont.
Grantee Highlights
To read the latest on our current initiatives and most recent grantees, scroll through our News & Stories.
In their own words, here are a few examples from our grantees of how we have helped women and girls change their lives.
Mercy Connections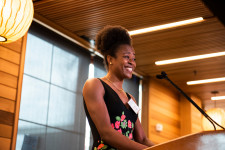 "Mercy Connections to me, was an open door to the Burlington and Vermont community. Through the program, I got what I needed the most: understanding of how to run a business and connections." - Marie-Teme
Vermont Youth Conservation Corp

"Affinity crews, supported by the Women's Fund, were one part of our work towards becoming an organization that is equitable and inclusive for people of all identities. These crews create intentional shared spaces, and allow folx to build on their shared identities and learn from other similarities and differences they bring to their crew community and work."
Governor's Institute of Vermont

"A lasting benefit is just being able to freely enjoy math. Most of my peers automatically frown upon anything related to math and say that they hate it. In this program I was able to be surrounded by people who had the same academic strengths as I did, and shared the same love for math that I did." - 2021 GIV Student
Southeastern Vermont Community Action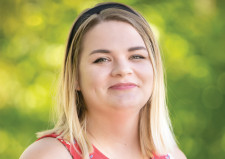 "My mom worked so hard, but it was just never enough to get ahead. I'm here today thanks to her and to programs like Southeastern Vermont Community Action that give girls in Vermont a real chance to become economically self-sufficient. - Kennedy Lane
The Family Place

"They provide amazing support and empower us to have the tools and make decisions that bring us to a level of success and stability that wasn't possible without them." - participant, Families Learning Together