Change the Story
The Vermont Women's Fund is proud to be a partner in Change The Story, a multi-year initiative that aims to align policy, program, and philanthropy to significantly improve women's economic status in Vermont.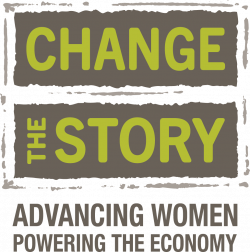 Our partners are the Vermont Commission on Women and Vermont Works for Women—two organizations that have demonstrated a longstanding focus on women's well-being.
To make a donation that will directly support our work with Change The Story click here and choose "The Vermont Women's Fund for Change The Story" under: What would you like your donation to support?
Reports
Change The Story is working to provide the latest data related to women's economic well-being in Vermont. You can read more in the Status Reports: