Five New Council Members Join the Vermont Women's Fund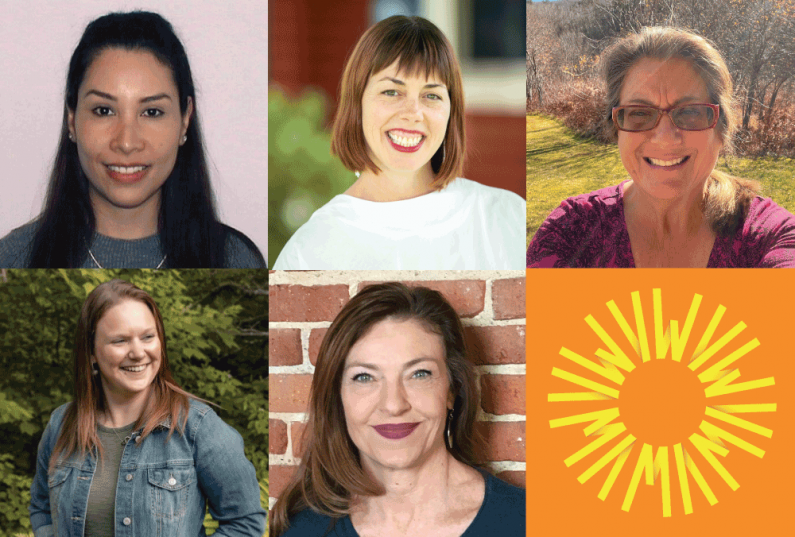 The Vermont Women's Fund, a component fund of the Vermont Community Foundation, announces five new Vermonters to its governing board—referred to as its council. This nearly doubles the size of the state's largest philanthropic resource dedicated to the advancement of women and girls. This expansion comes on the heels of the Vermont Women's Fund successful endowment campaign, which concluded a $3M raise in 2022.
"It was the right timing for us to grow in a substantial way," says Meg Smith, director of the fund. "Our recruitment strategy was to open the doors in a very public, inclusive way," Smith continues, "and the response was phenomenal." The Women's Fund will now operate with a council of twelve as opposed to its previous seven members. "This new slate represents Vermonters from across the state with a variety of lived and professional experiences—we are grateful that they chose to apply and serve with us."
The new council members are:
Norka Chamorro, Johnson
Karen Moran, Killington
Margae Diamond, Bennington
Alison Whritenour, Williston
Kimberley Rupe, St. Johnsbury
These new council members join the current group:
Dennise Casey, Chair, South Burlington
Dru Roessle, Vice-Chair, Danville
Candice White, Waitsfield
Mari McClure, Jericho
Sujata Moorti, Middlebury
Helena Van Voorst, Vergennes
Wangene Hall, Quechee
The Vermont Women's Fund grantmaking supports nonprofit organizations that work to advance gender equity and justice on behalf of women and girls in Vermont. Last year, the Council distributed $331,190 to 35 different nonprofits. The annual grant cycle is currently accepting applications with a deadline of March 21, 2023. For more information on its grantmaking and guidelines, go to vermontwomensfund.org.