Vermont Women's Fund 2022 Annual Celebration
The Vermont Women's Fund Annual Celebration was held on September 15th 2022 at the UVM Davis Center. The event was a chance to stand up and cheer for our successful endowment campaign and the launch of our new initiative, This Way UP: there's power in our numbers.

Emcee Jane Lindholm from Vermont Public moderated a conversation with our featured panelists:
Akshata Nayak, Little Patakha
Alex Hilliard, VT AthletaFit
Kerry O'Brien, Commando


Click the image below to view the photo album from the event.

Meet Our Featured Panelists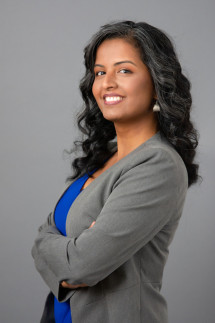 Akshata Nayak, CEO and founder of Little Patakha
Instagram @LittlePatakhaKids, Facebook @LittlePatakha
It was simple, really. Akshata Nayak wanted to design a book so her daughter could learn her native language, Konkani. This single idea blossomed into Little Patakha, a minority woman-owned business that helps young minds discover a diverse world of different people, stories and ideas.
Akshata was born and brought up in Bangalore, India. She moved to the US in 2003 and earned two Master of Science degrees, in Biochemistry and Applied Clinical Nutrition. Over the years, it became obvious to her that even though women and BIPOC business owners have plenty of ideas, they hold back in recognizing their efforts, expressing opinions and asking for the support they need. Representation is vital within the business community and she now plays an active role in the ecosystem that empowers these entrepreneurs, especially in her home state of Vermont, to believe in themselves and give their ideas a chance.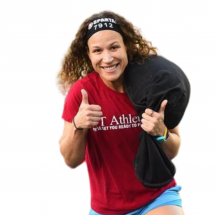 Alex Hilliard, Founder and CEO of VT AthletaFit
Instagram @vtathletafit, Facebook @VT AthletaFit
From the heart of the Slate Valley, Coach Alex is on a mission to empower Vermonters to grow into their ideal selves while providing a safe haven for BIPOC, LGBTQ+, and other disenfranchised and marginalized communities at VT AthletaFit. Alex is a personal trainer, entrepreneur, and parent of three who leads by example and has big goals for the town of Poultney, Addison County, and the state regarding diversity, athletics and outdoor recreation, and economic opportunities. They are open about being a Black-owned business and the lived experiences that contribute to their motivation, "I think most people would be surprised that I came from a disadvantaged working class background, was a first generation college student, and that I identify as BIPOC & non-binary. I hope that will inspire folks to take a shot at pursuing their dreams, even if they're worried that the odds are stacked against them."
Alex is active in several civic organizations as well as a on the Vermont Commission on Women. They created the Lakes Region Women in Business Mixers.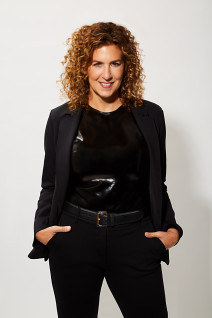 Kerry O'Brien, Founder and CEO of Commando
Instagram @WearCommando, Facebook @Commando
Kerry O'Brien is the founder, designer and CEO of Commando - "the badass maker of your favorite everything."
A fourth generation Vermonter, Kerry has always done things differently. After a tenure working in financial public relations in New York City, Kerry shifted her efforts to her next chapter. Revolutionizing her top drawer. With no background in design, Kerry launched Commando in 2005 with the first seamless, elastic and trim-free undergarments. 20 years later Commando has walked hundreds of red carpets and fashion runways, been featured on dozens of magazine covers… some infamously, and holds two patents for innovative design in hosiery and slips. Her unique approach to design has positioned Commando as a trailblazer in the industry which led to her induction into the CFDA (Council of Fashion Designers of America) in 2012.
Kerry resides in Burlington, VT with her husband and three children.

This event is made possible by the generous support of:
| | | | | |
| --- | --- | --- | --- | --- |
| | | | | |
| | | | | |
| | | | | |
| | | | | |
| | | | | |
| | | | | |