The Vermont Women's Fund Announces Open Call for Applications for New Council Members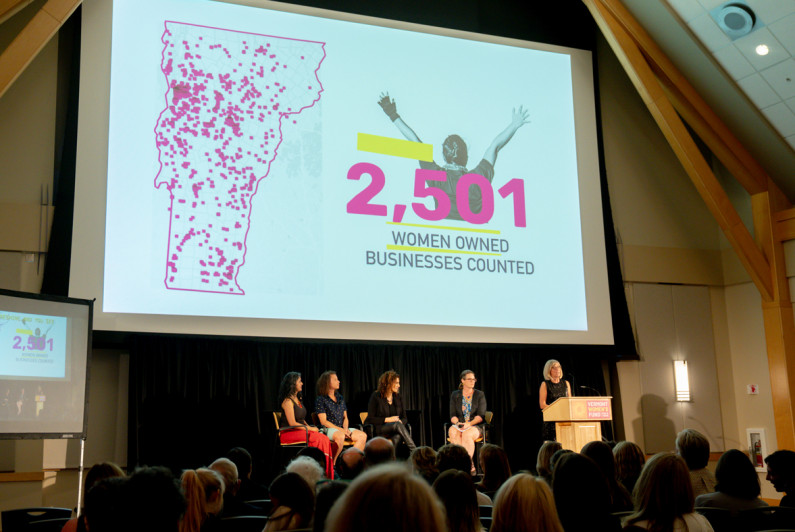 Photo by Karen Pike.
The Vermont Women's Fund, a component fund of the Vermont Community Foundation, is seeking up to six new council members through its first-ever open application process. From now through October 10th, the Women's Fund is accepting applications for new council members that will serve three-year terms beginning on December 9th, 2022. The new process is aimed at encouraging a broader and more diverse council as the organization advances its values of shared power, revolutionizing systems, and equity for all.
"We envision a Vermont where all girls and women thrive," says Dennise Casey, Chair of the Vermont Women's Fund's Council. "To realize this vision, we fund structural change to advance gender equity and justice in Vermont and convene conversations to bring about change in businesses and communities across the state. As the largest statewide organization committed to gender equity, we are excited to welcome new perspectives and fresh thinking to help us in this work."
In reviewing applications, the council will look at factors like geography, race, gender identity, age, and personal and professional experience to ensure diverse experiences are represented. Council members lead the fund's annual grantmaking process, which awards grants to Vermont nonprofits that advance economic opportunities for women and girls. Council members also support events to raise money, convene conversations with leaders like New York Times best-selling authors and journalists Jodi Kantor and Megan Twohey, and invest in organizations like the nationally recognized Change The Story VT.
"The Vermont Women's Fund recently doubled its endowment to over $6 million and is in an incredibly strong position to speed the pace of positive change for girls and women in Vermont," adds Meg Smith, director of the Vermont Women's Fund. "This is the perfect time to increase the size of the council and with it, the strength of ideas and insight to enhance our impact and bring about lasting progress. I encourage anyone interested in this work to apply."
To learn more and view the application, visit vermontwomensfund.org/council-application.