Make This Year's Holiday List Vermont Woman Owned—Take the Challenge, Nov. 30-Dec. 7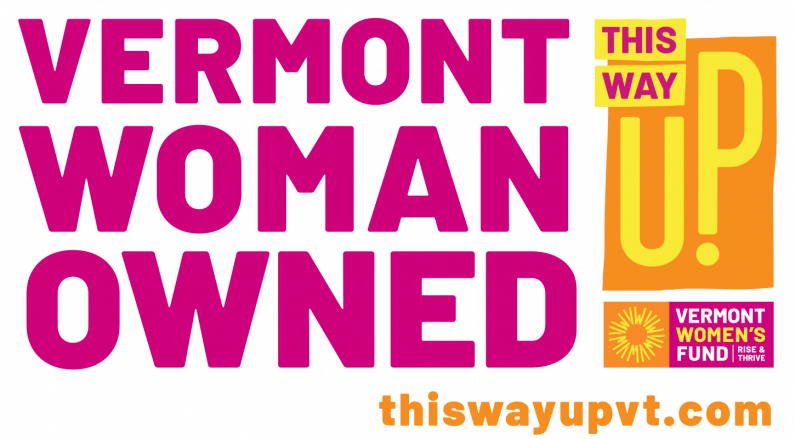 The Vermont Women's Fund and This Way UP have announced the first-ever statewide Vermont Woman Owned Challenge to encourage shopping at women-owned businesses beginning Wednesday, November 30 and going through December 7, 2022. The challenge is made possible with This Way UP's searchable map that includes over 2,680 businesses owned and operated by women in the state of Vermont. Users can use the map's search tool to locate goods and services from women-owned retailers and suppliers by industry, by region, and by business name.
"The Vermont Woman Owned Challenge is a fun way for holiday shoppers to discover a wide range of businesses, support Vermont women, and boost our local economy," says Meg Smith, director of the Vermont Women's Fund, a component fund of the Vermont Community Foundation. "For the first time, Vermonters can actually see on the map the thousands of women-owned businesses that drive our economy."
The searchable map feature is a recent upgrade to This Way UP's website and survey that launched in late November 2021 to count and identify women-owned and women-led enterprises in Vermont. Vermonters who take the challenge to shop Vermont Woman Owned for a week can post about their experience on social media and tag the Vermont Women's Fund to be entered to win a basket of gift certificates for local goods produced by a collection of This Way UP businesses. The searchable map can be found at thiswayupvt.com. Additional information on how to participate in the Vermont Woman Owned Challenge and be eligible for the gift basket is below.
This Way UP: there's power in our numbers is an initiative of the Vermont Women's Fund, a nonprofit that raises philanthropic resources to advance gender equity and economic justice in Vermont. This Way UP's database features over 2,680 women-owned businesses and aggregated, self-reported information on earnings, job creation, and customer base. The survey includes questions about funding, life experiences, and what women business owners need to be successful. The survey can be found at thiswayupvt.com and results can be viewed at thiswayupvt.com/full-data-report.
Shop VERMONT WOMAN OWNED Challenge
How it works:
1. Accept the challenge. Commit to supporting local businesses owned by women for one week—starting the Wednesday after Thanksgiving, 11/30/22.
2. Explore the map. The newly enhanced, searchable mapping tool at ThisWayUPvt.com will help you locate over 2,700 women-owned businesses across Vermont. You can search by industry, town, or business name.
3. Shop woman owned. Look for our flashy VERMONT WOMAN OWNED signage on store windows, laptops, websites, office walls or virtual backgrounds.
4. Post, share, comment about the Challenge on Instagram. Tag @VTWomensFund or use #VtWomanOwned and you will be entered into a raffle* for a virtual basket of amazing, local prizes donated by VERMONT WOMAN OWNED businesses. They include Skida, Flourish Beauty Labs, Vermont Creamery, Couching Lion Maple Sugar Farm, and Tavernier Chocolates.
*No purchase necessary. One (1) raffle winner will be drawn on December 14 from a random selection. Prize winner must submit a W-9 to receive prize.